IDSOG 2023 Annual Meeting Sponsor Opportunities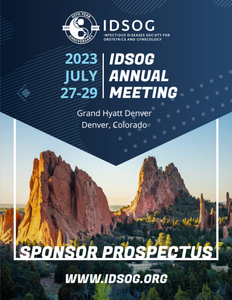 We are excited to invite you to the 2023 IDSOG Annual Meeting!
Location: Grand Hyatt Denver in Denver, CO.
Date: July 27-29, 2023.
Branding and sponsorship opportunities available! View the Sponsor Prospectus to customize your package. A la carte options also available.  Interested in sponsoring? Please fill out the application at the end of the prospectus and send to info@idsog.org.
Questions? Contact Tessa Benitez at info@idsog.org.